DEMAND FOR 'MADE IN USA' POLYESTER YARN ON THE RISE
With the demand for US-manufactured polyester fibre and yarn increasing, the industry is witnessing growth, after almost four decades of decline.
Production capacity expansion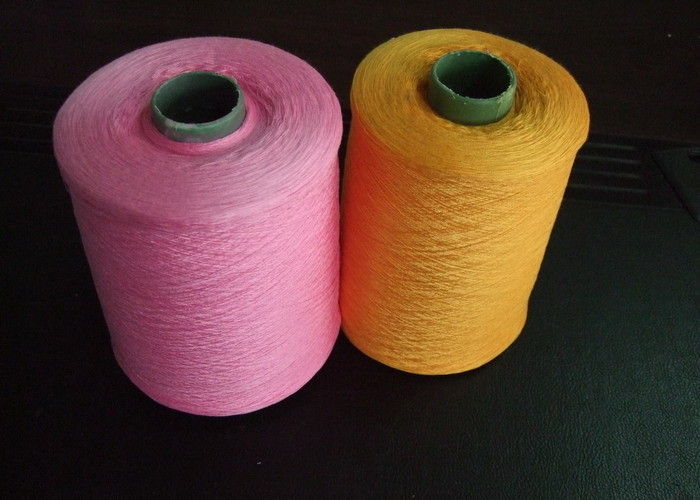 Buoyed by growth, many companies are investing in new yarn plants now. DAK Americas has announced a significant increase in fibre capacity. The company recently said that an increase in its polyester staple fibre (PSF) capacity of 230 million pounds per year will meet growing demand in America. The new fibre capacity will be installed at DAK's Pearl River site in Bay St. Louis. DAK says, the project will create 86 new jobs, including positions in operations, maintenance, technical and management. DAK recently also completed a PSF expansion at its Charleston facility, adding 27 million pounds per year of PSF capacity.
Even companies from Brazil, Canada, China, Dubai, Great Britain, India, Israel, Japan, Korea, Mexico and Switzerland, and the United States, have announced their plans to set up or expand textile plants in Georgia, Louisiana, North Carolina, South Carolina, Tennessee and Virginia indicating rising importance of the fibres and yarns made in the USA.
Yarn orders continue increase
America has been witnessing a sustained period of stability with a continuous rise in orders for ring spun yarn and a variety of polyester, blended and open-end yarns. Experts now expect even the fourth quarter to be strong for the spinning industry.
Another reason for stability of the polyester industry is that cotton prices have stabilized, hovering between 60 and 65 cents for some time. As of August 28, 2015, spot cotton quotations for the base quality of cotton —color 41, leaf 4, staple 34, mike 35-36 and 43-49, strength 27.0-28.9, uniformity 81.0-81.9 — in the seven designated markets measured by the US Department of Agriculture averaged 61.30 cents per pound, down from 64.11 cents the previous week and 67.04 cents reported the corresponding period a year ago.
Daily average quotations ranged from a high of 64.17 cents on August 21, 2015 to a low of 59.61 cents on August 26, 2015. Spot transactions reported in the Daily Spot Cotton Quotations for the week ended August 27, 2015 totalled 2,725 bales. This compares to 5,645 bales reported the previous week and 13,668 spot transactions reported the corresponding week a year ago. Total spot transactions for the season were 17,776 bales compared to 21,046 bales the corresponding week a year ago. The ICE October settlement prices ended the week at 63.83 cents, compared to 67.66 cents the previous week.
www.dakamericas.com